Antelco promotes a "quality" culture throughout the company and this is reflected in all facets of the organisation including customer service, sales and marketing, ordering, manufacture and delivery.
This culture has seen the Antelco Group expand through the acquisitions of companies that share the Antelco drive for quality.

Lincoln Plastics is a leading toolmaking and plastic injection moulding company based in Adelaide, South Australia.

Since 1959, Lincoln Plastics has been successfully providing manufacturing solutions to a variety of Australia industries ranging from small businesses to large organisations that export products made to International Quality Standards.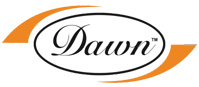 Dawn Industries are worldwide leaders in the design, manufacture and distribution of high performance water system components, tools and replacement products for system professionals.
Dawn Industries products are designed by contractors for contractors, saving time and money through efficient installation processes.

Hendrickson Bros. is the industry leading manufacturer of pressure regulators, flow controls, drip manifolds, hose modulators and micro irrigation supplies for agricultural, commercial, landscape irrigation markets and more.
Hendrickson Bros. promotes efficient water use through its carefully designed, engineered and patented products for use worldwide.